Art USB sticks with 11 CDs!
◦₪◦ LIMITED EDITION ◦₪◦
8GB USB sticks with unique handmade pyrography art of Julia Surba and entire CD catalogue of Nadishana (11 CDs) both in mp3 and loseless format (FLAC). ONE OF THE ALBUMS IS UNRELEASED MATERIAL WHICH IS ONLY DISTRIBUTED ON THOSE USB STICKS AND NOT AVAILABLE ON ANY OTHER MEDIA.
You can use it as USB stick or wear it as an ethnic style pendant. Each stick has a unique artwork, you can choose which one you like and we'll send it to you. Adjustable string lenght up to 40 cm. The cap is locked with magnet.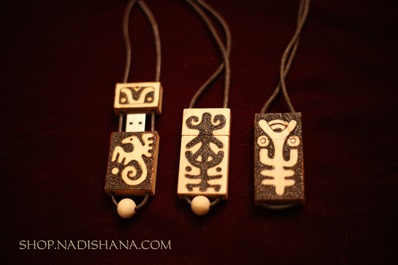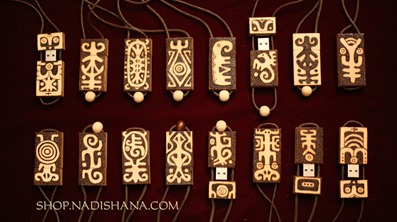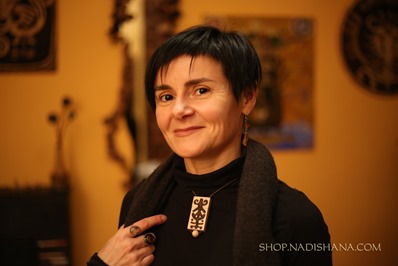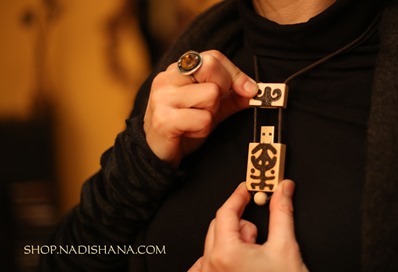 CDs on USB stick:
BONUS:THE ALBUM of UNREALISED MUSIC (only available on USB) | Far&Near | Asymmetric Beauty | Innovative Jew's Harp | Trad. Music of Ancient Kuzhebar Aborigines | Takku Tatei | Penetration into Substance | Russian - Tuvinian Karma Knot | Move Your Chakra! | Phonic Duet | Zero Density
Some music from those CDs:

Click here to order (69 EUR + 12.50 EUR for worldwide shipping):
You can also send us a message and we'll process your order manually